Payment Options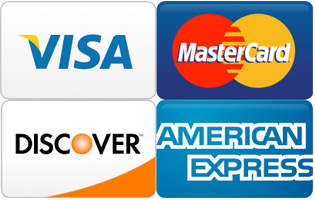 TruBid offers a variety of payment methods to best fit your need or situation.
Direct Withdrawal
Eliminate the 3 percent credit card fee on your purchases by using a safe and secure ACH transfer method. Funds are drawn directly from your checking or savings account. This process is handled by Authorize.net so niether TruBid nor the buyer is able to see any of your account information.
NOTE: Using this method requires waiting 48 hours before picking up or having your purchase delivered. A small transaction fee of $_____ is applied to each purchase using this payment method.
Credit Card
TruBid accepts all major credit cards.
NOTE: When purchasing with a credit card an additional 3 percent surcharge will be applied to cover credit card processing fee.
Cash

(When pre-approved by seller)
If the seller has indicated they are willing to accept cash payment at time of pickup you can complete the transaction online using your credit/debit card ACH tranfer from your checking or savings account to cover the small commission fee (for both you and seller). You will then be responsible for paying the seller in cash the purchase amount minus the seller commission fee. When available, the cash method is the most cost-effective payment method available.
NOTE: When purchasing with cash it is the seller's responsibilty to collect the sales tax if applicable.