Buying Features
Advanced Search Capability
Our advanced search functions give you the ability to search listings in a selected radius and filter results based on your chosen criteria. This is especially helpful when looking for specialty forages such as organic or weed-free. Search results can be either viewed on a map or in a detailed listing which can be sorted by whatever category you choose.
Standardized Full-Detail Listings
TruBid takes the guesswork out of buying forage. We prompt sellers for all the information you need before investing in a purchase. Key details, including actual or estimated price/ton and quality assessments, can be viewed in your search results table for easy comparison. By clicking on the detail view, you can probe deeper to scan the full array of information collected which is displayed in an easy-to-view format.
Comparison Pricing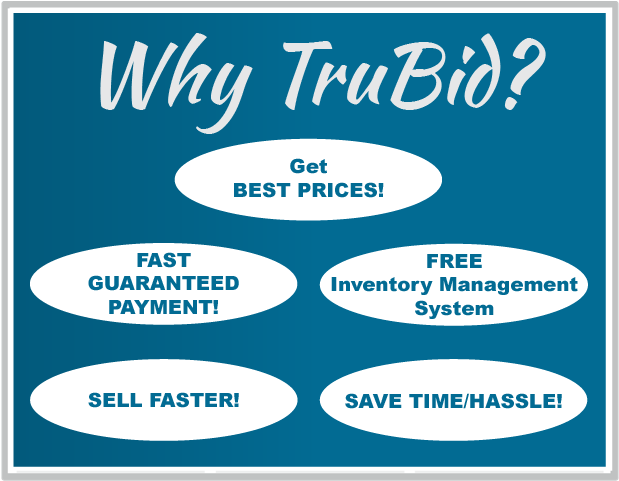 Ever wish you could compare products in a list by price per ton? TruBid converts pricings for you by using estimated or actual bale weights (when estimated bale weights are provided) to calculate price per ton.
Alerts & Notifications
Not finding what you're looking for? With TruBid you can just save your search and then recieve a notification by email or text as soon as an item matching your search criteria is posted.
Up-to-Date Listings
With our automated listing updates you don't have to wonder and waste time checking on availability of a product. Bale quantities are updated automatically or deleted when sold out.
Seller Accountability
The goal of TruBid is to have only reputable sellers using our site. As a way to hold sellers accountable, TruBid requires sellers to answer a series of questions that best describe the quality of their forage product. Sellers are expected to stand behind their product in regards to the areas they've provided details. In the event a particular seller develops a bad reputation, they will no longer be regarded as a Trusted & True seller. A Trusted & True seller is indicated by the Trusted & True shield on their listing.
Quality Rating System
No need to pour through listings trying to determine what quality the forage may be. At TruBid we've developed the CAR ScoreSM rating system. Sellers can assess the quality of their forage based on the following key categories that affect and determine its quality.
Guarantees
Tru-Weight Guarantees - When offering the Tru-Weight Guarantee, sellers give the you the option to weigh the bales you purchased. If the total actual weight is less than the total estimated weight, the seller will refund you the difference based on the price per ton displayed in the posting.

Satisfaction Guarantees - We encourage sellers to offer buyers a Satisfaction Guarantee in which they guarantee their product is as they described in their posting. If sellers want to continue to sell products through TruBid, they will be expected to stand behind their postings.
Hauler Search
In search of someone to haul your bales? Use our Hauler Search function to find a hauler within a defined radius who is capable of meeting your specific hauling needs.
Live Friendly Customer Support!
Whether it's navigating our website, dealing with a technical issue, or needing help addressing an issue with your purchase, our customer support specialists are eager to help you through our Customer Support Center.
FIND What You're Looking For...GET What You're Paying For!